Three friends find a strange golden feather at a concert. Realizing it must be important, they research where it came from, then set out on a quest to bring it home. Animal friends will help them along the way through the jungles until they reach the palace of King and Queen Golden Bird to return the feather!
First print in 2022
ISBN:978-1-990680-12-0
8×10 · 40 pages · Perfect Binding Paperback
Ages 3 to 7
CAD$ 15.99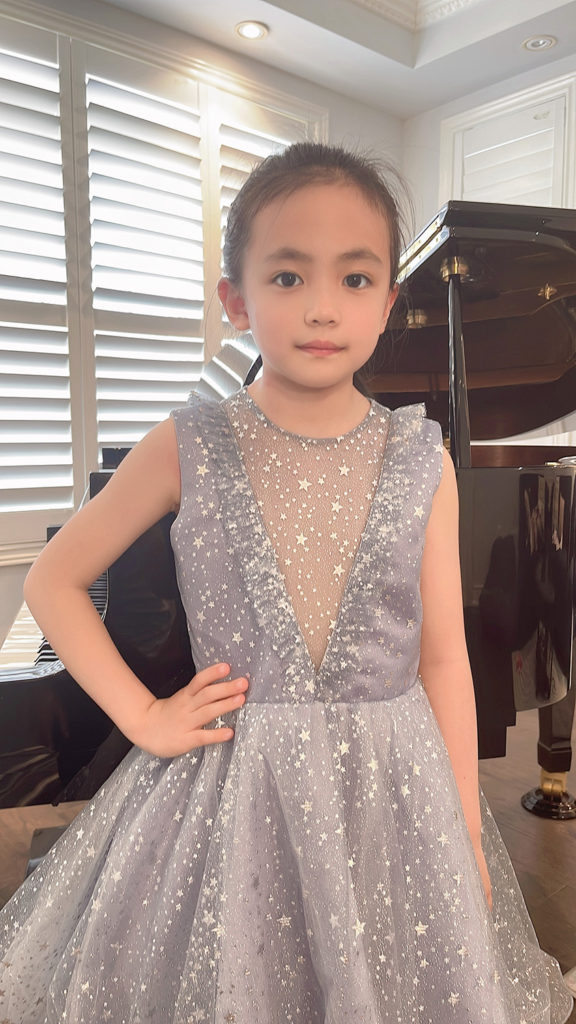 Elena Wang
Elena Wang is eight years old and in grade two at Unionville Montessori School. She demonstrates a positive attitude in all situations. She is a great team player who shows her best efforts in every class.
Elena loves writing, painting, and piano. She has won many prizes in different piano competitions. In February 2022, she won 1st prize+ EXCEPTIONAL YOUNG TALENT Special Prize Winner for the 2022 International Music Competition in both Vienna and London.
Elena was also invited to perform at Gläserner Saal, Musikverein in Vienna and at the Elgar Room, Royal Albert Hall in London.
This is Elena's first book. It is about how whenever you find something that doesn't belong to you, you should try your best to find the owner as soon as you can.