Eldie the dog finds himself in a park and needing a home. A little girl takes him but brings him to the same park every day. Many dogs come to Eldie for advice: a Poodle about her looks, a Corgi about his talents, a Husky about independence, and a Pomeranian about doggie clothes. However, the other dogs' owners aren't too happy with Eldie's wisdom!
First print in Feb 2022
ISBN:978-1-990680-19-9
8×10 · 40 pages · Perfect Binding Paperback
Ages 3 to 7
CAD$ 15.99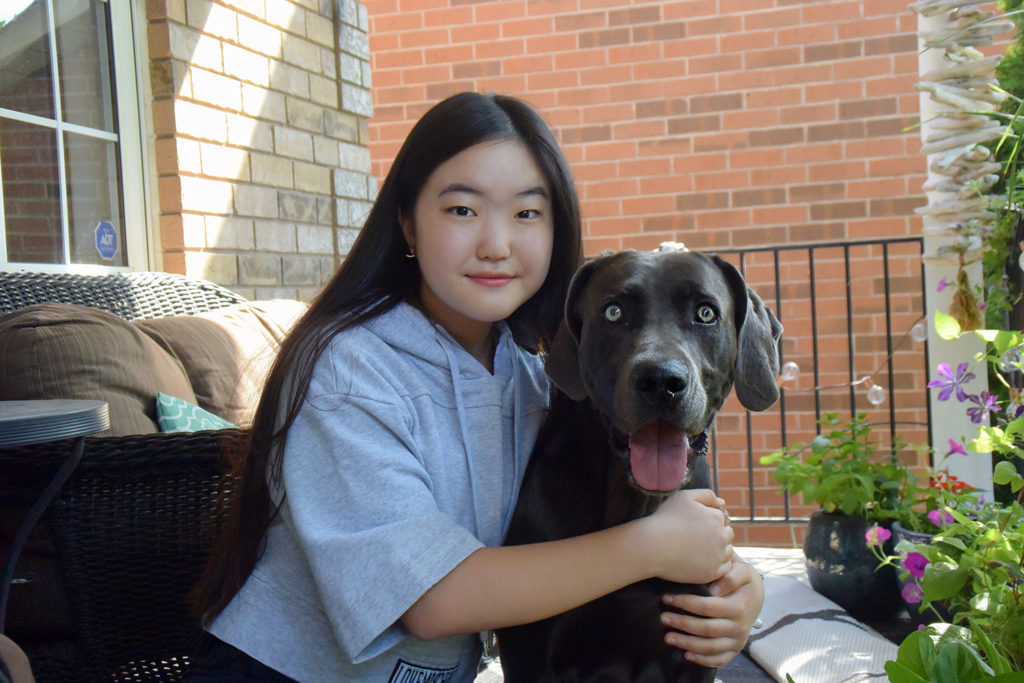 Ziwen Zhang
Woof! My name is Luffy, and I am a blue Weimaraner who loves to sleep and play with my sister, Iris. In this book, I am proudly being represented as Eldie, the protagonist. Just like Eldie, I love lending both of my floppy ears to others! Every time my sister takes me for a walk, I enjoy chit-chatting with other dogs and hearing all about their interesting stories, especially with their owners. Through this book, I hope people will open their hearts to a Poodle's classic beauty, the playfulness of a Corgi, the fashion sense of a Pomeranian, and the freedom-loving Husky…
My name is Ziwen (Iris) Zhang, and for the first years of my life, I have had two dreams: to publish a book and to have a dog. On my fifteenth birthday, I decided to bring these two dreams together. Living under the same roof, Luffy has become more than just my dog or my pet. He has become my brother — a mischievous little boy who brings me joy and listens to me unconditionally. Despite knowing that it is impossible to see the world through Luffy's eyes, I have learned to come from a place of humility and compassion to accept his unique identity. Luffy, as the protagonist, teaches us the importance of having a caring listener in our life. In addition to writing, I am also passionate about playing erhu, a traditional Chinese instrument. I've been playing this instrument since I was five, and it's a great honour to inherit this cultural music and be able to perform it internationally. I also greatly enjoy learning psychology. I think it's a fascinating subject because it helps me better understand my identity, as well as guide others in finding themselves, just like little Eldie!