Kyle Mathews and his best friend Zane Hall wander a bit too far from their nature summer camp. They soon find themselves at a camp where people can control elements such as water, fire, and air. After just a few days of living at the camp, he must go save the main source of all elemental bending. He goes to the Book of Divination to seek guidance. It tells him that he must climb the highest mountain, consume himself in endless gore, and make a sacrifice. Kyle, Zane, and their new friend Camilla set out on the adventure of their lifetime.
First print in 2022
ISBN: 978-1-99068-26-7
5.25×8 inch • 144 pages • Paperback
Ages 3 to 7
CAD $15.99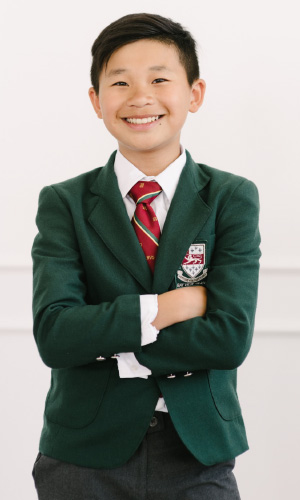 Ian Luk is a Grade 6 student at Bayview Glen Independent school in Toronto, Canada. He has always been very passionate about reading and writing creative stories. In 2019, Ian won the Award of Excellence from the Young Writers of Canada for his short story "Attack on Paris." Ian loves musical arts and is part of the Yamaha piano gifted program. He has won the Crescendo International Competition for three consecutive years at Carnegie Hall in New York. Ian also received the 1st prize Platinum Award at the Kiwanis Music Festival 2020, as well as 2nd prize in the 2020 provincial competition organized by the Ontario Music Festivals Association for public speaking .
In his spare time, Ian enjoys playing sports and is a member of The Elite Advanced Basketball Academy. Ian also has a love for robotics and coding, which he does at a competitive level. Additionally, Ian has a passion for participating in community services and charities. In the summer of 2019, he was one of the pianists who helped Steinway Piano Gallery Toronto raise donations for SickKids Foundation. As well, with his sister Hermione he founded The Pull Plane Pilots, which has raised over $3,000 for Orbis Canada, an international nonprofit organization that brings people together to fight avoidable blindness.
This book tells a very inspiring story about how to deal with basketball bullies. Ian did the illustrations himself and hopes that all young people will enjoy this story and enjoy reading as much as he does.