Looty is very excited about Christmas — too excited! He won't go to sleep and goes to find his presents. Meeting Rudolph and Dasher at the chimney, he thinks it's time to get a gift, but the present doesn't want to cooperate! Looty will need to learn to appreciate the gifts he is given.
The Flying Christmas Present
First print in Nov 2021
ISBN: 978-1-988694-78-8
9X9 • 40 pages
for 3-7 years old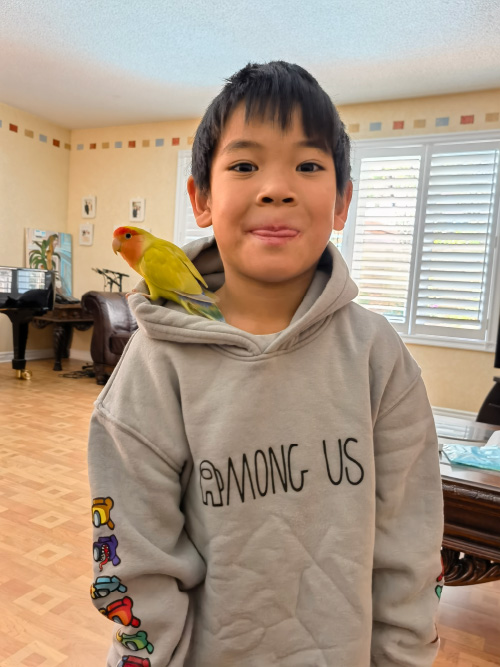 James Wu, seven years old, has been a book lover and curious since he was very little. He is always holding a book on a quiet morning or falling asleep with a book covering his face.
Besides books, James is also self-disciplined, dedicated, and hardworking in both piano and violin and keeps making progress. James performed twice at Carnegie Hall in 2022.
James is also keen on sports such as basketball, hockey, and soccer.