Starla and Colin are young narwhals. Captivated by the idea of a rainbow, they go in search of one. They are caught in a storm, but even afterward, there's no rainbow. They are also caught in a cave by a landslide. When freed, they realize that they can actually make their own rainbows!
First print in 2022
ISBN:978-1-990680-16-8 (English & Chinese)
8×10 · 40 pages · Perfect Binding Paperback
Ages 3 to 7
CAD$ 15.99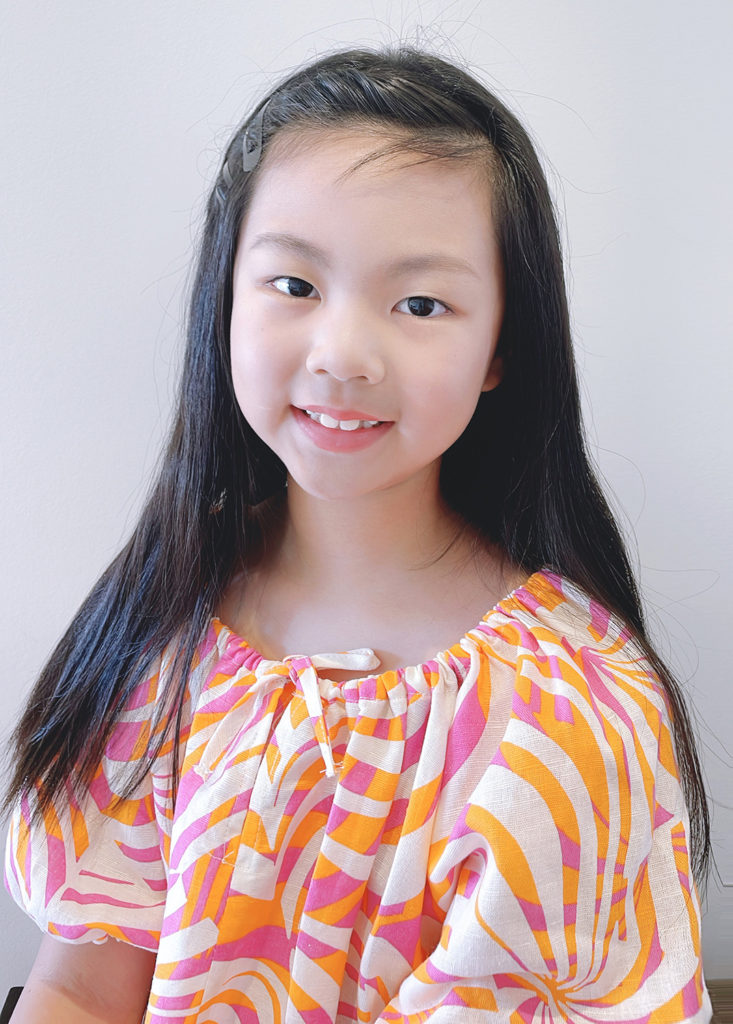 Kelly Guo
Kelly is eight years old, in Grade 3 at Bishop Strachan School. She loves drawing and enjoys making presents out of cardboard, paper, and plastic. She likes athletics and has a passion for learning new things. She likes fencing, hockey, swimming, skiing, and dancing. She won second place at the Vango Fencing Centre for year 8 Epee 2022. She also enjoys drama, piano, and singing.
She can usually be found reading a book and drawing a picture. Kelly is fascinated with drawing whales. Writing a story about whales was always on her bucket list, and eventually, with Narwhal Made a Rainbow, it became a reality.
This is Kelly's first book, in which she shares a brave adventure on seeing a rainbow, which Starla and her little brother, Colin, have never seen. She wants all of you to enjoy her story and love the cute whale she drew.