With her twelfth birthday having just passed, Sophia has been given the family's traditional 'gift' of additional responsibilities and everyday chores. Usually it would be assisting her mother in house cleaning, dish washing, and mopping the floor, but this time it's to help fetch game and herbs from the forest for breakfast.
However, things do not go as expected, and Sophia goes on a hunt for Ingredients to mix a cure for a deadly disease while meeting a companion on the way who is just like herself.
But will all their sacrifices be enough to save the people of this kingdom?
First print in Nov 2021
ISBN: 978-1-988694-84-9
5.2"X8" inches
107 pages
for 8-14 years old
CAD$15.99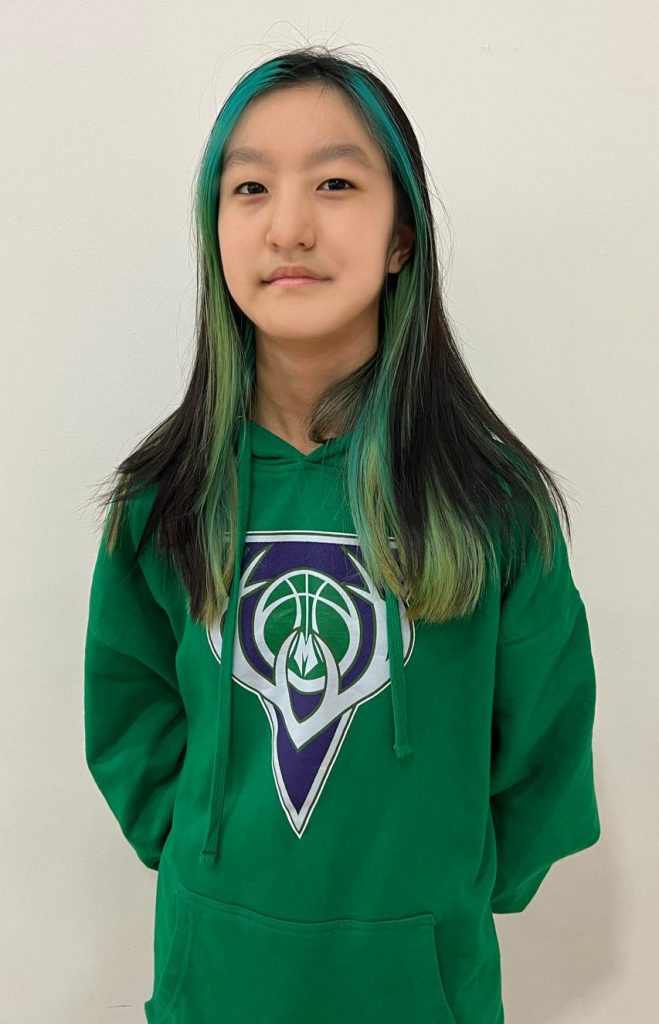 Amanda Xiao
Amanda Xiao is twelve years old, a third-culture kid who has lived in multiple countries around the world, like Toronto in Canada, China, Hong Kong, and New York in the US.
When she is not tied up with studies and training, she spends her time engrossed in stories of faraway lands, both fiction and nonfiction.
She attends Havergal College, where she participates in tennis, the stop-motion club, and she is also a member of the middle school design team.
When not thinking about where she wants to visit next and the fun that can be had there, you can find her buried in video creation, art, manga, music, anime, and games.
Acknowledgments
Many thanks to those who kept me going with positive thoughts throughout COVID-19 and especially during quarantine, my teachers for all the book recommendations that helped me get inspiration for my own story, the Skyky publishing house, my big brother for helping me stay on task, my mother for making sure I sleep and eat well, and also thank you, readers, for reading my first-ever book.