Hailey's grandma tells her the story of a flower that can heal any illness. Later, when Hailey's mom falls ill, Hailey becomes desperate to find the flower, which is said to be guarded by an angry bear. Even though people make fun of her, she never loses sight of her dream. Finally, accompanied by her dog, Ada, Hailey finds the flower — and the bear. Will she be able to take the flower back home to her mom?
First print in Nov 2021
ISBN: 978-1-988694-85-6
8X10″ inches
40pages
for 3-7 years old
CAD$15.99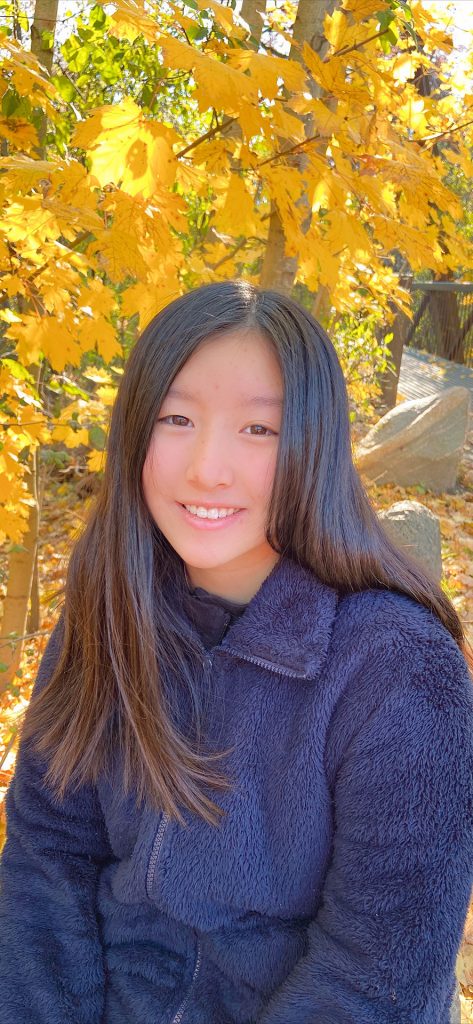 Mikaila Taam
Mikaila Taam is currently in Grade 7 at Bayview Glen Independent School. She has interests in many disciplines: writing, art, music, STEM, and various sports. Mikaila has a passion and love for reading mystery and adventure books. She also enjoys reading to her twin siblings and is a big advocate of early literacy. This is Mikaila's first book, and she hopes to share her message with others on the importance of perseverance and caring.
Mikaila has been recognized locally in soccer, swimming, mathematics, and IT and has used her team skills in Robotics and Theatre. She is also a member of the Toronto Children's Choir and is an aspiring pianist and clarinet player. In her spare time, she enjoys travelling, baking, and reading. She plans to continue writing and to inspire other children to use their imagination and creativity.